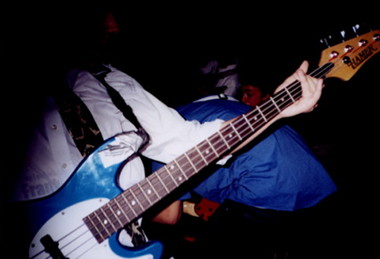 In a shortage of words to try to describe such an amazing band, i will simply say see them for yourselves. a life once lost is from the NorthEast Philadelphia area and like other great uprising bands in the area, they must be seen to get the full effect of passion and sincerity for their music. if you ever see their name on a flyer or anywhere, you want to be at that show.
Word...
Special Announcment: The debut full legnth is recorded and will be released by Loudnet. Dates will be announced soon. Visit Loudnet.com
Shows updated May 11.
News updated April 20.
Thoughts updated March 23.
The last pressing of the a life once lost demo cd will be available at all upcoming shows until they run out. Get yours or wallow in regret.
Click right mouse and refresh to view most recent updates.
sign or view the a life once lost guestbook.

visitors since the 2nd of November in 1999.




Page created and maintained byPeter Helmis.

more credits